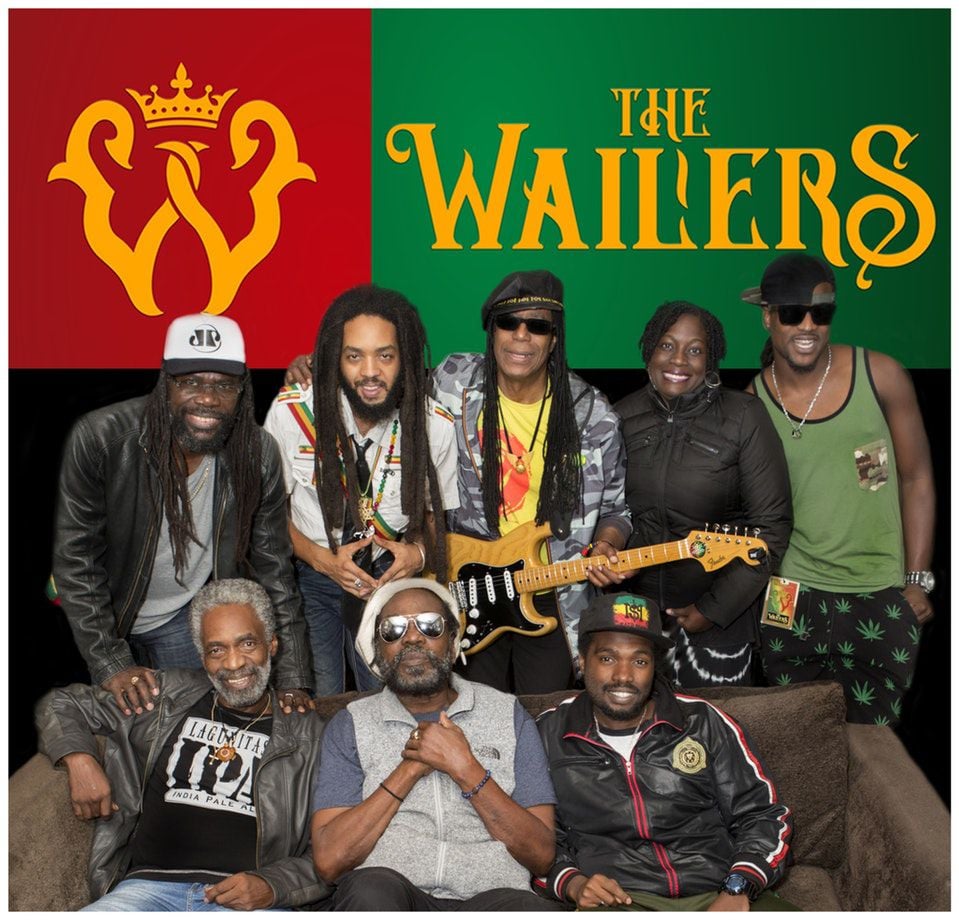 Bob Marley & The Wailers forever changed the musical landscape, bringing reggae music to the mainstream with songs such as "One Love" and "Jamming." The album "Exodus" was anointed Best Album of the Century by Time Magazine in 1999, and "One Love" was named Song of the Millennium that same year by BBC.
Upon Marley's tragic death in 1981, the remaining members of The Wailers continued performing live, bringing its revolutionary sound to fans around the world.
Although there's been several lineup changes over the ensuing years, bassist Aston "Familyman" Barrett continues to lead the group, and original Wailers' guitarists Junior Marvin and Donald Kinsey remain.
Today, the band also consists of lead singer Joshua David Barrett, a Rastaman by lifestyle and culture, who delivers Marley's strong message of Jah love and unity through his performance and interaction with the audience.
On Feb. 17, The Wailers will play The Hamilton for a night that promises to be a good time for any music lover.
'We're coming in light of the Rastafarian movement and legacy. It's going to be a night of the Golden Age of Reggae with today's current vibration," Joshua David Barrett said. "It will have the wisdom of our elders paying homage and respect to Bob Marley and the original Wailers, including Peter Tosh and Bunny Wailer."
Also onstage will be drummer Carlton "Carly" Barrett, singers Shema McGregor, daughter of I Three Judy Mowatt, and Hassanah; and veterans Owen "Dreadie" Reid on guitar/bass and Noel Davey on keyboards. Meanwhile, Dennis Thompson serves as performance anchor and live engineer, the same roles he had for The Wailers throughout the '70s.
Barrett said that Marley always wanted The Wailers to keep playing after his death, knowing it would keep him alive through the music.
"We present to the people the spirit of 'One Love, One God, One Destiny' through this music," he said. "I see The Wailers as the mediator between heaven and Earth. The message is divine and that is what we are aiming for, but it takes steps to get there. This music lets people reflect on themselves and respond from the heart."
He explained that it's all about people thinking about the community and respecting their neighbors and loving all.
"This music, to an essence, brings that realization," Barrett said. "In order for people to move, we have to recognize where we stand and make decisions using our higher nature, not our lower nature."
Having played most of these same songs for almost five decades, Barrett still sees them affecting people every night, and he credits their longevity to Marley's spirit and genius.
"People still relate to certain situations as they travel the world, and the need for this music still exists. Ja creation has aggressive powers that take advantage of weak people and have control over their lives," he said. "The people who suffer still have a need to hear these songs to encourage them to stand strong in Babylon. This music draws out those people."
The Wailers have been touring almost every year since Marley's death, and even in the short periods of time they have taken breaks, the band members always continued to perform one way or another and continued playing Marley's songs. Barrett doesn't expect the group to stop anytime soon.
"We do it because of the joy we bring to people," he said. "It's therapy for us, but seeing those in the crowd being part of this all, that's what keeps us going strong."
In 2018, The Wailers hope to release some new music—its first new album in more than a decade—and Barrett said that those at the Hamilton will get a sneak listen to one of the songs, called "Stand Firm in Babylon."
"It is a joy for us to serve the people," Barrett said. "We're all looking forward to a night of love and celebration."