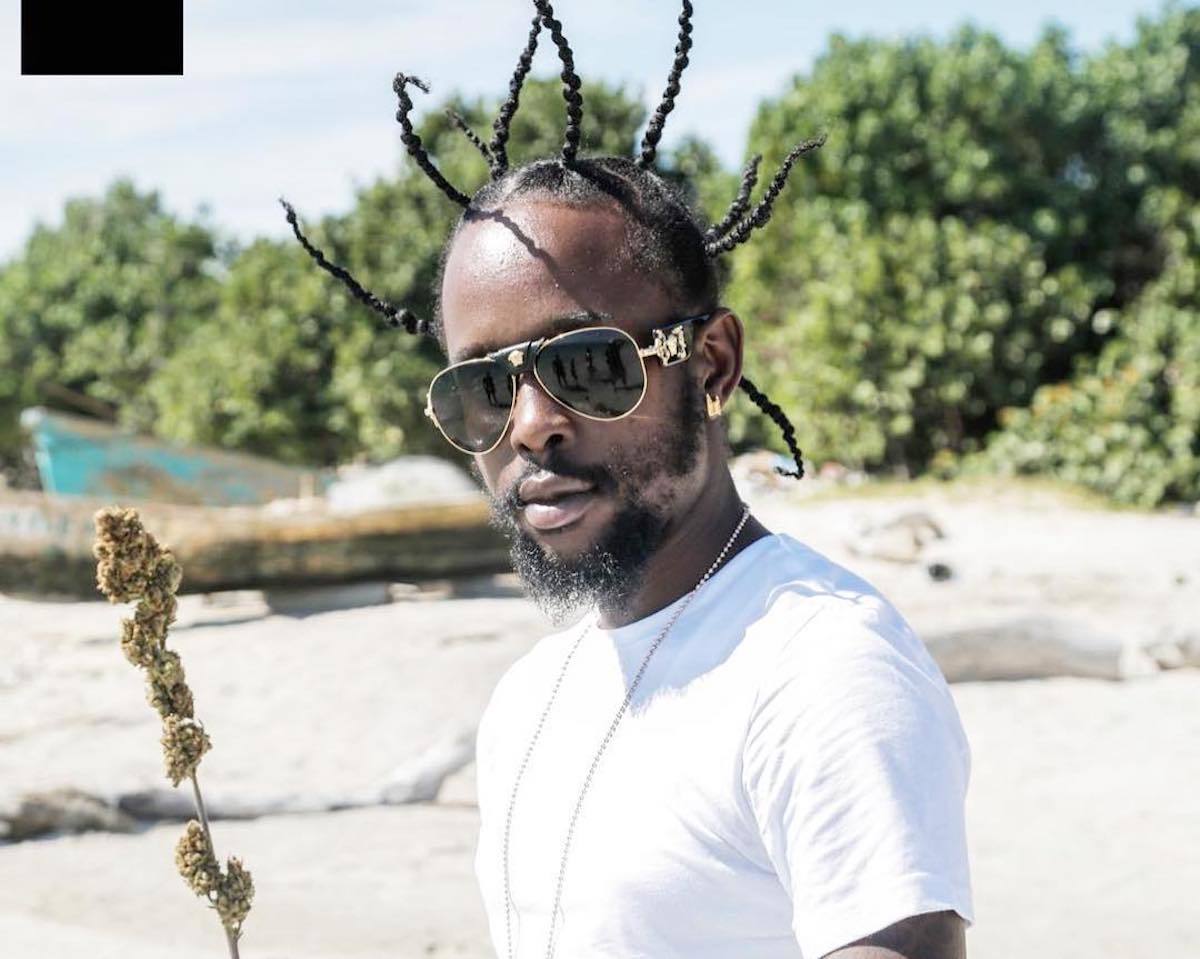 Popcaan ambition in the game is very clear after this post.
The Unruly Boss is one of the most successful young acts in dancehall currently, but often artists success comes with greater attention, sometimes unwanted attention from haters and even law enforcement. So you can understand how Popcaan feels when he says he doesn't want to be a Don or a General because those people usually end up in prison or in a grave. Lot's of side eyes pointing towards Vybz Kartel, aka Gaza Don, for this one.
"I don't want to be no Don, I don't want to be no general, the results for both of them is prison or funeral.. call me a GAD!!! #inviolable #unruly #876GAD," Popcaan wrote.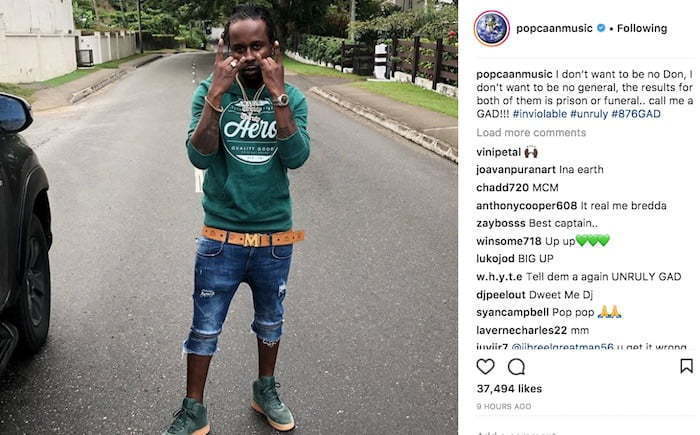 https://urbanislandz.com/wp-content/uploads/2018/02/Popcaan-IG-Gad-300x186.jpg 300w, https://urbanislandz.com/wp-content/uploads/2018/02/Popcaan-IG-Gad-... 600w, https://urbanislandz.com/wp-content/uploads/2018/02/Popcaan-IG-Gad-... 200w, https://urbanislandz.com/wp-content/uploads/2018/02/Popcaan-IG-Gad-... 372w" sizes="(max-width: 700px) 100vw, 700px" />
Last year, a war of words erupted between Alkaline and Vybz Kartel over who is the "One Don" in dancehall. Alka made a post on his Instagram calling himself the "1 Don" while Kartel released a song "Don't Come Back" where he insists that he is the "1 Don."
"One don one don that's me / Kartel, Worl' Boss or Teach / Run street whether black or bleach," Kartel deejay. So I support Popcaan on this, let them fight for the "Donship" while elevating yourself to a Gad, the only problem is he will likely butt heads with Mavado, aka Gully Gad."