Buju Banton has announced his post-prison "Long Walk To Freedom" tour.
Buju Banton will be embarking on a major world tour in the summer of next year. The reggae legend's team confirmed with Urban Islandz that he would embark on a major tour in the summer of 2019 called "Long Walk To Freedom" tour. The poster for the tour was posted on his social media account on Monday. "The anticipation continues to build, looking forward to seeing you all soon. Stay Tuned!" Buju said.
We're told that the dates will be announced in the coming weeks and there will be special guests performing with the singer. Beres Hammond and Agent Sasco are among the names being floated to join Buju Banton on stage during the tour.
The "Long Walk To Freedom" tour will be Buju Banton's first major trek after his release from prison on December 8. He has a show already booked for Trinidad and Tobago in the spring of next year, and there are rumors that his first show will be in Jamaica, but so far there is no confirmation. There is also a show set for March 30th at the Nassau National Stadium in the Bahamas.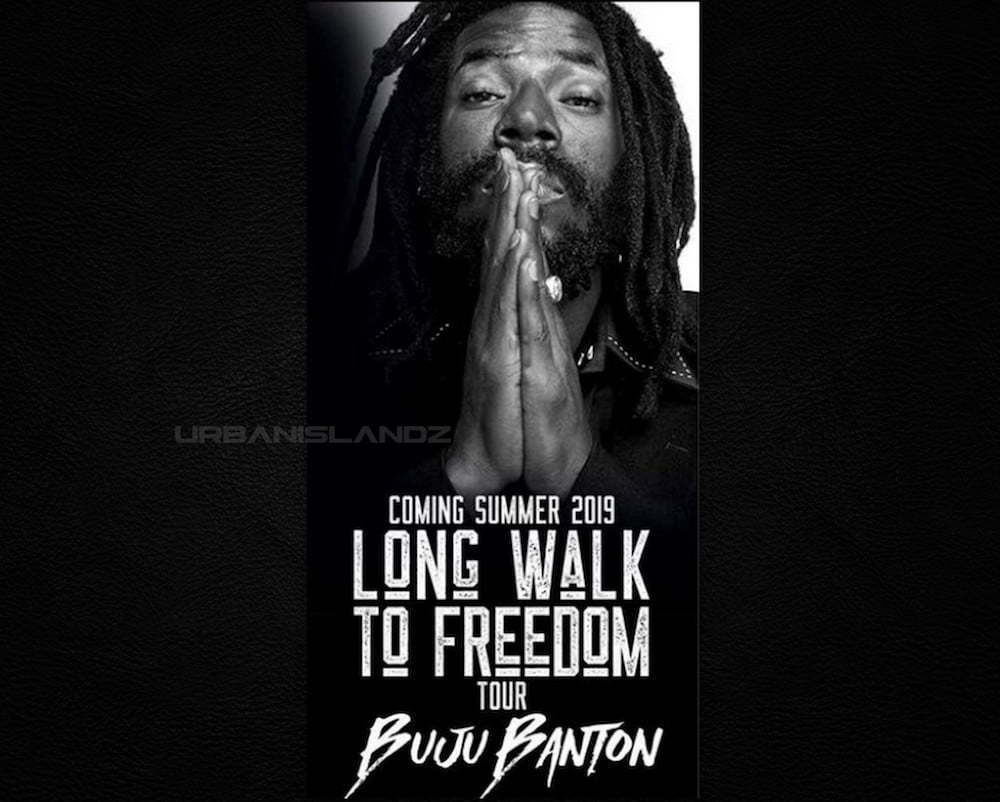 Buju Banton, whose real name is Mark Myrie, is currently serving a 10-year prison sentence for drug trafficking. He will return to Jamaica after his release on December 8th.
Banton is one of the most successful reggae/dancehall artists in history. The singer has sold millions of records worldwide and won a Grammy award in 2011 for his album Before the Dawn. He was previously nominated in the Best Reggae Album category in 2004, and 2010 for his albums Friends for Life and Rasta Got Soul.
Buju Banton last show before going to prison was a sold out show in Miami that his team put together while he was out on bail to help raise funds for his legal fees. Reggae fans globally are looking forward to his grand return to the big stage.